What do you do if you are an artist employed by Samsung and your job is to demonstrate the features of the new Galaxy Note?  That's easy – you draw caricatures of IFA attendees of course!
Using nothing but the Galaxy Note, what appears to be a native drawing app, and the Note's S Pen, the artist creates an impressive caricature of the willing attendee: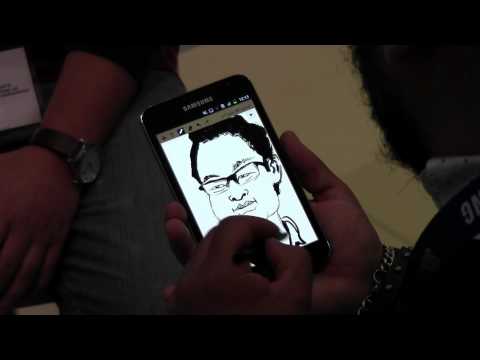 The ability to sketch and do artwork was specifically mentioned when the Note was announced last week. By having an artist display the device at IFA 2011, Samsung has done a good job at demonstrating the creative potential their newest smartphone brings to the Android table.
[via softpedia]