If you're a fan of old school RPG games, you will want to check out 9th Dawn from Valorware. It's by far the largest open world RPG game available on Android. You will start the game in a small village called Agaria, which is in the large island continent of Montelorne. As with any RPG, you will find mystery, danger and adventure.
For characters, you have your choice of being a knight, an archer, or a wise mage. Each one has its own strengths and weaknesses giving you a chance to select the right one that suits your play style. The knight is by far the strongest with the ability to possess heavy armor and weapons. The archer is nimble and can take out enemies from further away with its bows and daggers. Last but not least, the mage is the most intelligent and can cast powerful magic spells.
Controls couldn't be simpler. At the bottom left is the navigational circle or thumbpad. Just slide your finger in the direction you want to move. You will find another thumbpad at the bottom right which utilizes your weapon of choice. You can simply aim your weapon in the direction you want and if you're utilizing a bow, just pull back in the direction you want to fire. You will also use this same thumbpad to cast spells with a simple tap. The rest of the controls is simple taps on the screen when you want to do something such as talk to someone or unlock a door.
As you take out opponents, you will earn attribute points, which can be used to increase certain attributes of your hero such as strength and wisdom. Also some enemies will drop things that can be used at a later time, and there are various amount of weapons and healing foods that you can purchase with silver, the currency of choice. Eventually you will have a pretty good sized inventory of weapons and useful items. You can access them from the menu, but sometimes you will want to get things quicker. You can add any items to mini boxes at the bottom of the screen, which will allow you to grab them quickly without going through the menu.
As I mentioned, 9th Dawn is the largest open world so there is so much to explore. You can simply explore wherever you want or you can go on quests by helping some of the characters. Every area or region is not only unique with different characters, dungeons, forests, and caves, but each area presents different types of enemies. In some areas, you will need to be more equipped before entering, while others have much weaker enemies.
Another thing that is exceptional in 9th Dawn is the soundtrack. It's actually one of the best I have heard in a game. If you agree, you can purchase the entire soundtrack by naming your price (between $1 and $5), of which 100% of the money will go towards further development. If you're interested, click here to find out more. I also need to mention that Valorware is one of the more communicative developers out there. They have a Tumblr page in which they will highlight the updates to the game. You will find the information to be very detailed as opposed to what you normally find in the "What's New" section in the Google Play Store for each app.
All in all 9th Dawn is an awesome game for RPG fans, but those that aren't as familiar with the genre can still have blast. 9th Dawn brings together old school RPG and the openness of today's games, which makes it attractive to all gamers. There is a free version, which limits the area that you can explore, but it's plenty large enough to give you an idea of the gameplay. If you like it and find yourself totally engrossed in the game as I expect you will, you can buy the full version for a reasonable price of $1.99. PC fans will also be happy to know that Valorware started a Greenlight campaign page to bring it to Steam. Just hit the link to help make it happen.
So check out the demo video below and hit one of the download links to get started. As always, let me know what you think.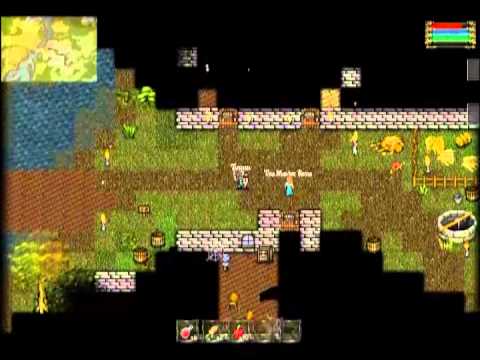 Play Store Download Link - Free
Play Store Download Link – $1.99