In the months ahead, Google Maps will be more than just turn-by-turn directions. It'll be your one-stop virtual guide to the best places to eat and explore, anywhere in the world. Whether you're meeting up with friends, hosting out-of-towners in your city or simply exploring someplace new, Google Maps will help you make quick decisions and find the best spots.
Explore
A redesigned Explore tab will be your hub for new and interesting places to explore. Dining, event and activity options will show on whatever section of the map you're using. In addition, The Foodie list and other top trending lists will show where the tastemakers are going and help you find new restaurants based on expert recommendations. Google's algorithms coupled with information from local experts and publishers like The Infatuation will help ensure you're getting the best recommendations possible.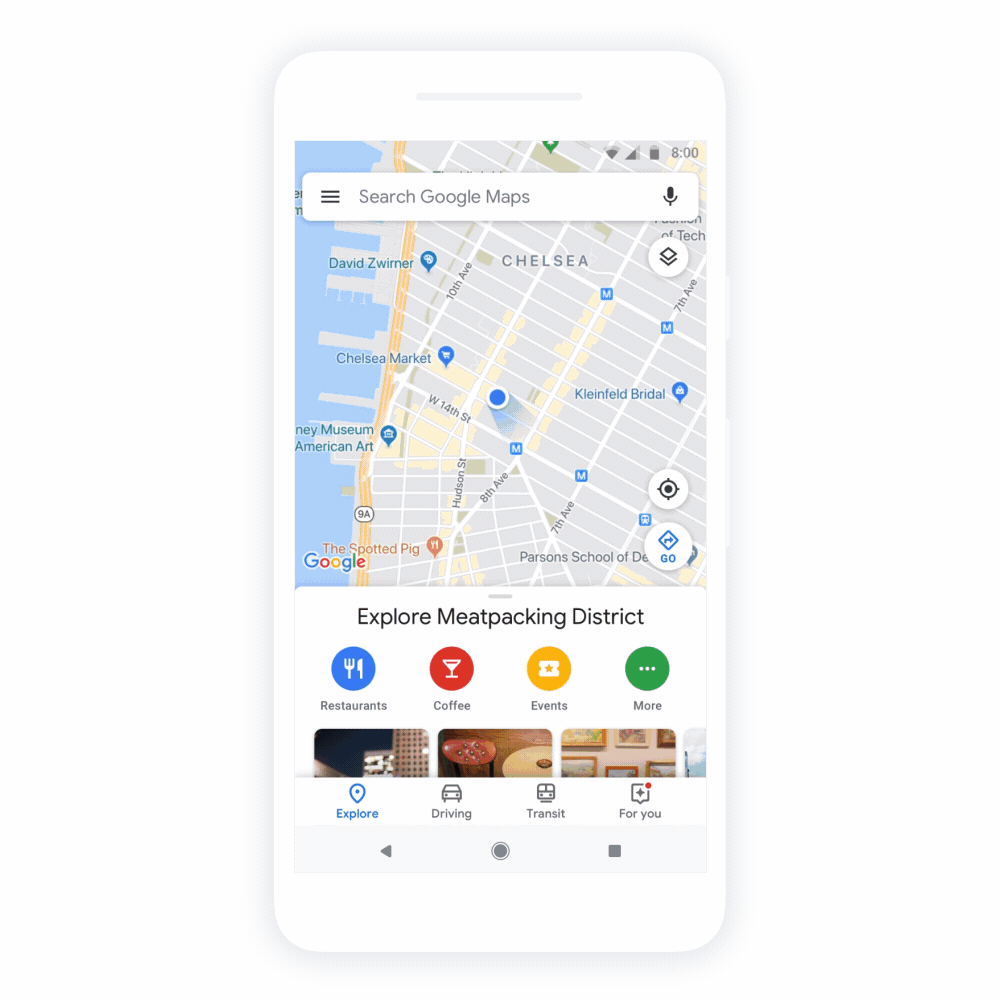 Google Maps will even track your progress, so if you've already visited some top restaurants, you'll know which ones are left to try.
Tapping on a particular venue will also display your "match" that is both a number ranking and explanation on how likely you are to enjoy the food or drink establishment. Machine learning is used to generate this and is based on a few factors:
What Google knows about the business
Your selected preferences on Google Maps
Places you've been to
What restaurants you've rated (if any) and/or added to your list
Matches will evolve with you, so your changing tastes will be up-to-date on Google Maps.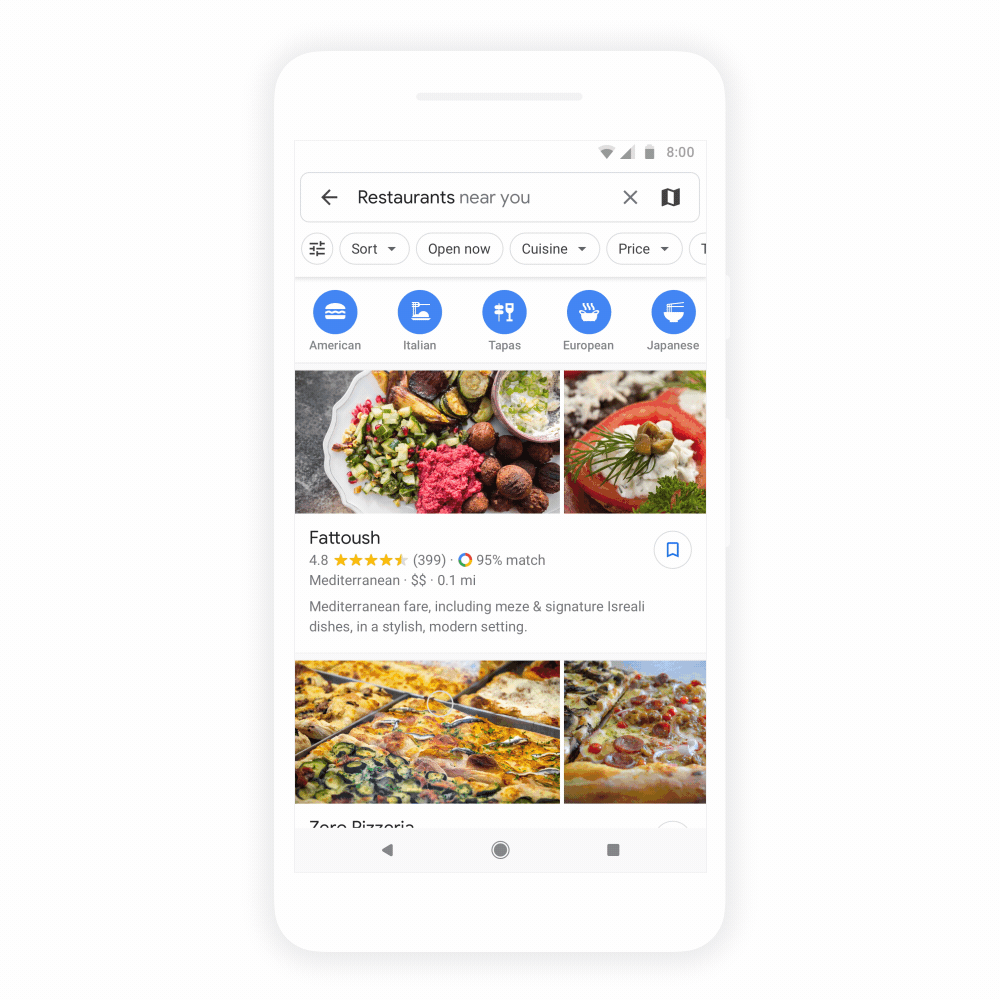 Group Planning
Coordinating a group for a meal or activity will be easier than ever. By long pressing on your favorite places, it can be added to a shareable list that friends and family can add to for an ultimate vote later on. Once a decision is made, reservations and even rides can be booked via Google Maps.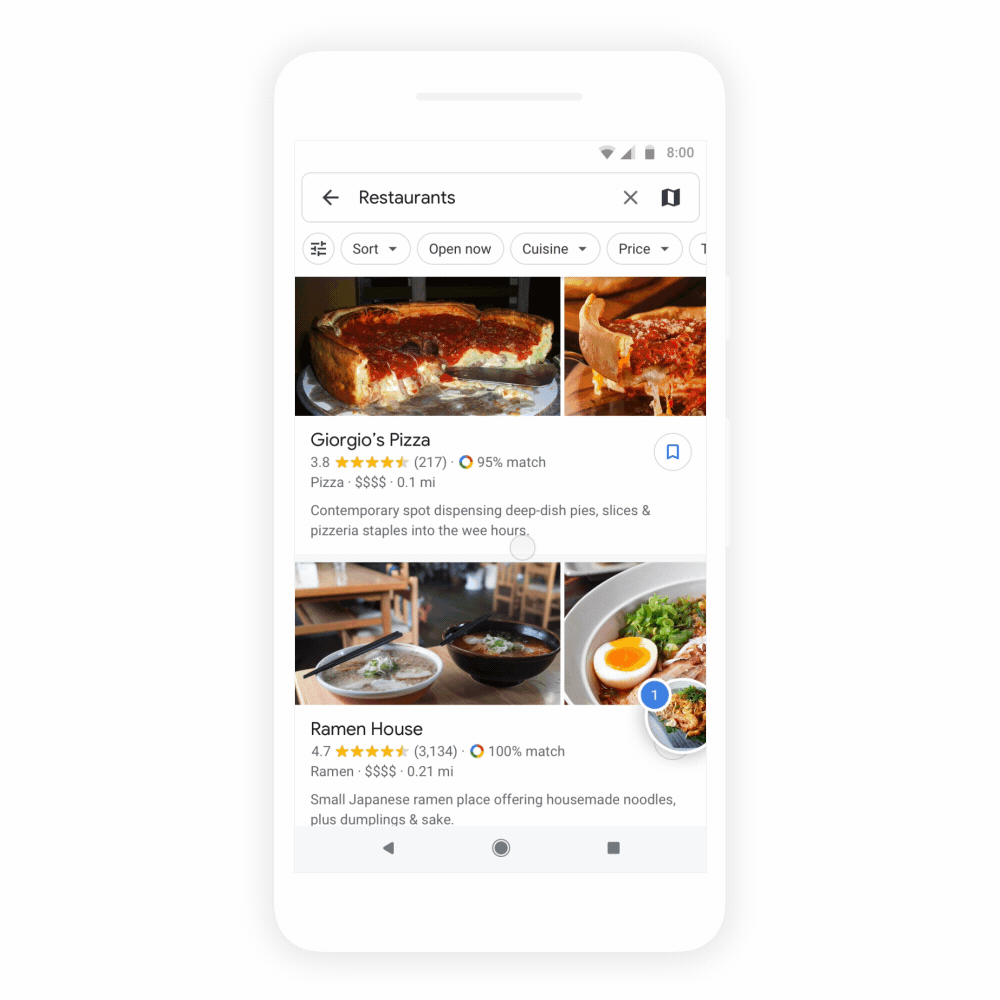 Never Miss Out
A new "For you" tab keeps you in the know on the latest and greatest happenings in particular neighborhoods, dining spots and more. Is there a surprise pop-up from your favorite chef? A new bakery shaking up the pastry scene? With Google Maps, you won't miss a thing.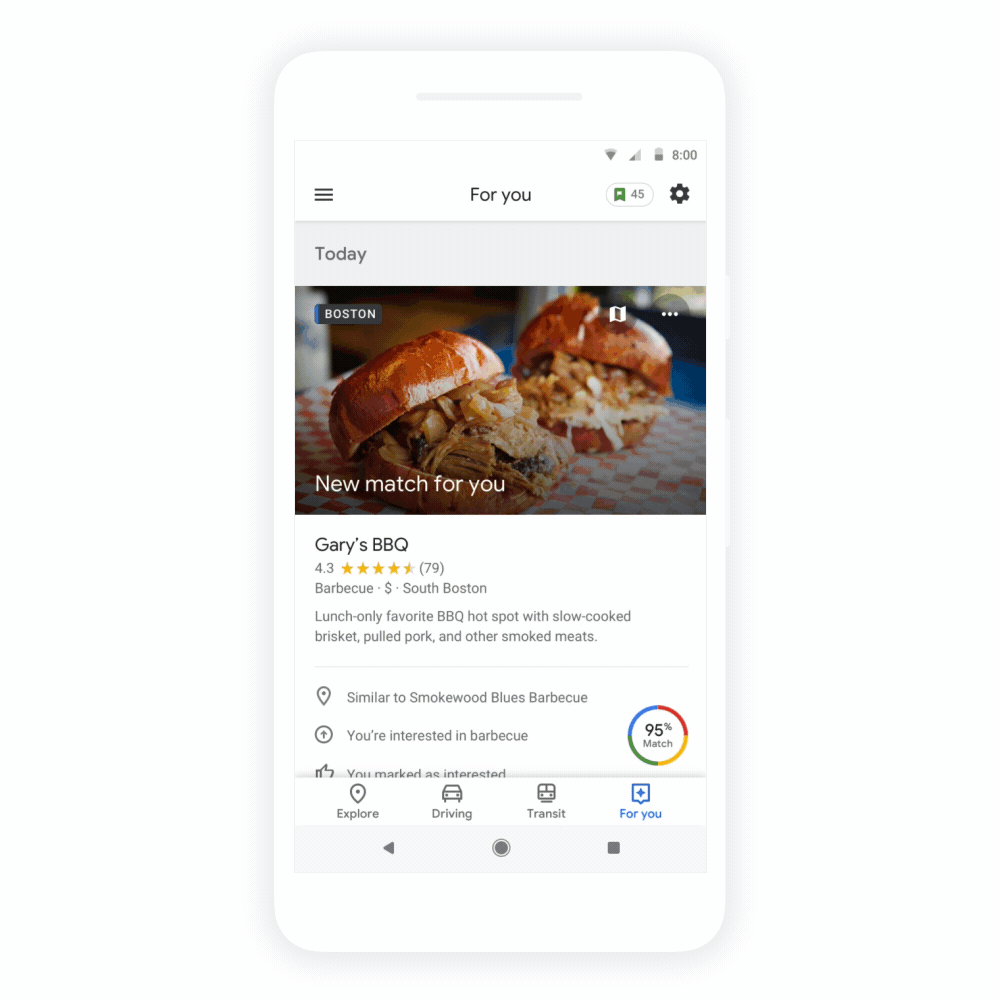 These new Google Maps features will roll out globally in the coming months to both Android and iOS. And be sure to follow all of our news from Google I/O 2018.
Source: Google
---
---