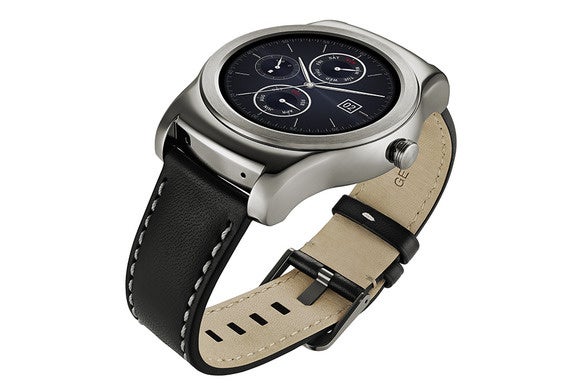 LG is planning on making its third step into the world of smartwatches with the LG G Watch Urbane. The watch is a bit more sophisticated than the stunning G Watch R, and is more suited for normal wear as opposed to active wear.
The new design is polished and refined, with dust and water resistance included. Under the hood, the internals are identical to the G Watch R, so you can expect a half gig of RAM, a Snapdragon 400, and a 410 mAh battery.
According to Clove, you can expect to see the G Watch to be released April 27th for about 225 GBP, or near $335. Anyone who has a device running Android 4.3 can use the Android Wear-powered watch, so if that's you, keep an eye out on TalkAndroid.com for more updates on when and where you can get an LG G Watch Urbane.
Source: Clove.co.uk