HTC have today announced a new "mass market" Android phone, the HTC Tattoo.
The HTC Tattoo will be the second HTC Android to use the HTC Sense UI and according to HTC will bring "broad personalisation to the masses".
[singlepic=336,467,540,,]
The small and compact HTC Tattoo will be powered by the 528 MHz Qualcomm MSM7225 processor, and include 512MB ROM, and 256MB RAM.
The handset will feature a 2.8-inch touchscreen display with 240 x 320 QVGA resolution, HSDPA, Bluetooth 2.0 + EDR, Wi-Fi and microSD card slot.
Details of the HTC Tattoo surfaced back in July when images of a new handset (then known as the HTC Click), began surfacing online, with a video of the HTC Click appearing online last month.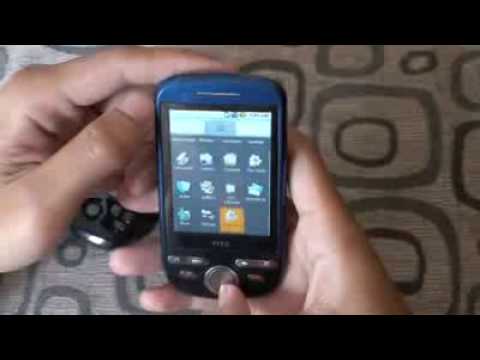 According to the press release, the HTC Tattoo will be available in Europe from the beginning of October (free on contract in the UK), and will be launched across other markets in the months following.

Here's the full press release:
TAIWAN – September 8, 2009 – HTC Corporation today introduced the HTC Tattoo™, an Android-based phone that brings broad personalization to the masses.  With its distinct design and ability to personalize all aspects of the phone, from its hardware to its applications and content, people are able to express themselves and create their own individual mobile experience.

"Everyone wants their own phone to feel like it was specifically made for them. The Tattoo, with HTC Sense represents an easy way to shape your own distinct mobile experience and really make it your own," said Peter Chou, Chief Executive Officer, HTC Corporation. "The HTC Tattoo ensures that you can create the most engaging and appropriate mobile experience through simple yet powerful personalization."

HTC Tattoo is the second phone to embody HTC Sense, a mobile experience focused on putting people at the centre by making your phone work in a more simple and natural way. Designed by listening and observing how people live and communicate, HTC Sense revolves around three fundamental principles Make it Mine, Stay Close and Discover the Unexpected.

With HTC Tattoo, you stay close to the important people in your life by integrating your communications and applications including voice calls, emails, texts, photos and status updates into one consolidated view, providing innovative and fun phone experiences.

The stylish HTC Tattoo is small and compact, fitting snugly into your hand or pocket.

People are able to design and purchase their own unique covers or search and select from popular cover designs, altering the look of the phone to reflect their mood or individual tastes.

HTC Tattoo integrates Google's innovative mobile services including: Google Maps, search, Google Mail, and Android market where users can download thousands of popular applications and games. It also comes complete with a broad variety of hardware features including a 3.2 megapixel autofocus camera, 3.5mm stereo headset jack and expandable microSD memory.

The HTC Tattoo will be available in Europe first at the beginning of October, and will roll out in markets around the world in the following months.