What would you say if I told you that you could play a game using Google Maps and Google+? You'd probably call me crazy and think that would be unusual, if not impossible. Well kids, the ability to play a game using both Google Maps and Google+ is now a reality. Let me explain: Google has nonchalantly released a promo video which highlights the ability to "Play your world, like never before" and then leads you to a link to "Start Here", directing you to other cool videos on how to use Google Maps.
The game is based off a unique technology used by the Google Maps development team. The technology— called WebGL– features a unique 3D engine powering the graphics. What's special about the technology is it can create 3D web graphics you can see without having to install additional drivers or software.
There's one other subtle feature as well for this concept as well.  You remember how Google acquired Zagat, but has been mysteriously mum about its intentions since? Well it looks like we now have a hint of Zagat's integration with Google services. If you look at the demo carefully, you'll see the ability to earn more points for rolling over Zagat-rated venues and locations. Neat, isn't it? You can always count on Google to be clever and witty when it comes to their products and services.
Look for the game to come out sometime next month. In the meantime, check out the video below to get an idea of how this cool game works.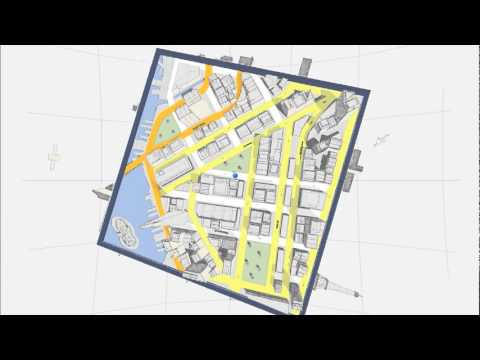 [via Mashable]