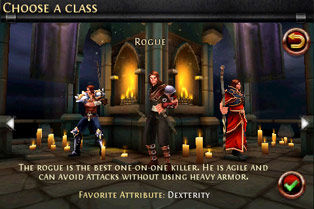 Gameloft is running a promotion this month with a different free giveaway every day between now (well, technically the 1st) and Christmas. Yep, a Twitter advent calendar. If you're not already following them on Twitter, you should start now.
So, the best news? Today and today only they are giving away a free copy of Dungeon Hunter HD for Android. This Diablo-esque game normally costs about five bucks, but today you can head over to Twitter (from your phone) for a link to download the game for free.
Be warned, though, that upon downloading and installing the .apk file, the game asks to download an additional 181MB to be stored on the SD card, so if you don't have an unlimited data plan, it might be best to do that part on wifi.
Watch the trailer after the break, and hit the source link to download the game for yourself.