The Motorola Droid is the first Android phone to be manufactured by Motorola and launched across the United States.
Previously known as the Motorola Sholes and the Motorola Tao, the Motorola Droid will be made available exclusively on the Verizon Wireless in the US.
The Motorola Droid handset will feature a 3.7-inch touch-sensitive display (854 x 480 pixel resolution), a 5.0 megapixel camera with auto focus and video recording capabilities, GPS navigation, media player with support for AMR-NB/WB, MP3, PCM / WAV, AAC, AAC +, eAAC +, WMA audio files and MPEG-4, H.263, H.264, WMV video files, and a microSD / microSDHC memory card slot.
The smartphone will include a USB 2.0 port, 3.5mm audio jack, Bluetooth 2.0 + EDR, Wi-Fi connectivity, and 512MB of ROM and 256MB of RAM. For a full list of the Motorola Droid's hardware specifications click here.
The Droid Android phone will also be powered by the latest Android 2.0 'Eclair' build of the Android platform. Unlike the Motorola CLIQ, the Droid will not include the MOTOBLUR custom Android user interface, but will instead feature the Google Experience skin and application stack.
As previously noted, the Motorola Droid will be available exclusively across the US on the Verizon network. The Motorola Droid will be Verizon's first Android handset, and follows the recent partnership announcement between Google and themselves to provide additional Android powered handsets into 2010.
Verizon have recently launched their "Droid Does" advertising campaign to bolster interest for the Motorola Droid handset. Verizon's "Droid Does" capaign featured a teaser video in which the differences between the Motorola Droid and Apple iPhone are featured, for example: "iDon't have a real keyboard".
Motorola Droid Does Video
Pricing and availability for the Motorola Droid have not yet been officially confirmed, although the handset is expected to launch across the United States on Friday October 6th. Earlier rumors have suggested that the Droid handset will be priced at $199 as part of a service contract with Verizon. A W-CDMA(UMTS) version of the handset is also believed to be in development which should see the handset available on AT&T across the US, and subsequently other networks across the globe.
Motorola Droid Videos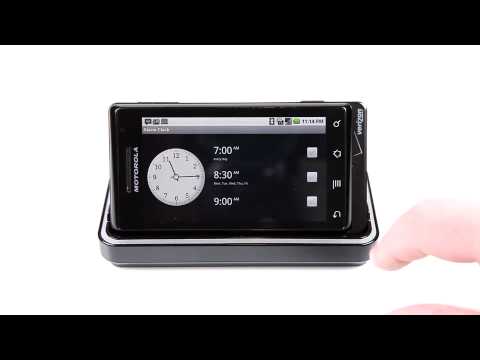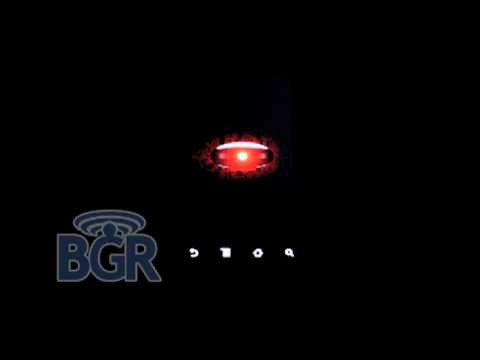 Power:  1400mAh Internal rechargeable removable lithium-ion battery
CPU:  550 MHz
Storage: Flash memory: MicroSDHC with 16 GB card included
Memory: 256 MB RAM
Display: 854 x 480 px, 3.7 in (94 mm), WVGA
Input: Multi-touch capacitive touchscreen display, QWERTY keyboard
Camera: 5.0 megapixel with auto focus and flash
Connectivity: Wi-Fi (802.11b/g), Bluetooth 2.0+EDR, Dual band CDMA2000/EV-DO Rev. A
Dimensions: 115.8 mm (4.56 in) (h), 60 mm (2.4 in) (w), 13.7 mm (0.54 in) (d)
Weight: 169 g (6.0 oz)