Since the Nokia N9 is such a nice piece of hardware, we totally get why you'd want to port Android 4.0 Ice Cream Sandwich onto it. As we told you last week, Alexey Roslyakov has brought Android 4.0.3 to the Nokia N9, and now there is video to prove it. This will turn the phone into a dual booting device; if you press the volume button during the boot, it will bring up ICE instead MeeGo.
The video shows a few problems that remain. The first is the battery indicator. The N9 is obviously plugged in, but the phone shows low battery. Also, there is no data connectivity as of yet.
Another issue to be worked out is OpenGL; the N9 has 2D/3D graphics that need to function properly in ICE.
Regardless, the progress being made is pretty amazing, and we're anxious to see what's next.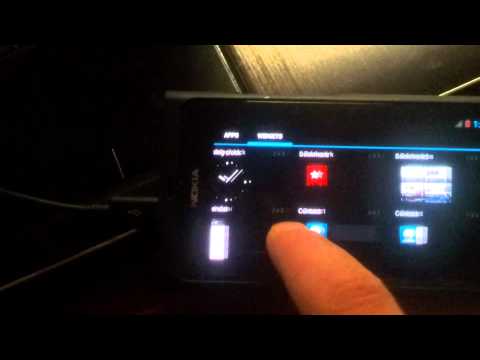 source: Slashgear