A Kickstarter project out of Toronto called Ubi (ubiquitous computer) recently reached its funding goal for a small Android-powered computer that plugs directly into a power socket. The device is packed with sensors and connects to the local Wi-Fi network so it can push notifications about the room's conditions such as lighting, temperature, sound, movement and even humidity to your smartphone. In addition, the device has a full-sized USB port, headphone jack, RF and Bluetooth capabilities for added connectivity. There's even an LED light and speakers built in.  Ubi doesn't have earth shattering specs, but it's still a decent amount of power and includes an 800MHz processor with 1GB of RAM, will ship with Android 4.1 Jelly Bean and will have its own app ecosystem that will launch with the device. Here are some of the features you can expect when the device ships:
Voice-enabled Internet search
Speakerphone
Indicator light (light changing based on events, e.g. weather, stock, email)
Home speaker system with sound piping
Virtual assistant (audio calendar, feed reader, podcast etc)
Voice memos
Alarm clock
Intercom system
Baby monitor
Noise pollution monitor
Controlling the climate of your home perfectly (through web enabled thermostats like Nest)
After watching the video I am thoroughly impressed by this little guy. I can imagine myself sitting on my couch and randomly calling out commands to impress my friends. You should be able to get your hands on the Ubi for $199 and it will be available in early 2013! Even though they have hit their goal of $36,000, you can still get some pretty cool perks for donating! So head on over the Kickstarter page and make your donation!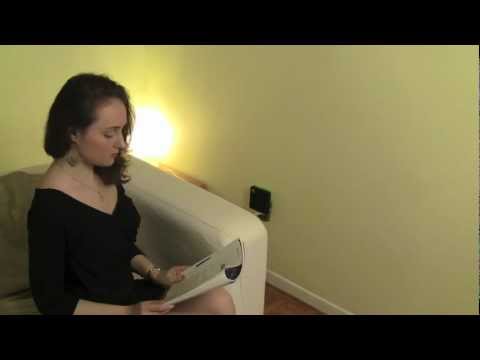 source: Kickstarter
» See more articles by Justin Crouch