Steve Kondik of CyanogenMod fame had a Google I/O pre-party at the San Francisco Android User Group where he gave a talk all about the history of CyanogenMod leading up to where the custom ROM is today.
In the hour-long video, published by the SF Android User Group's founding company Marakana, Kondik talks about all the challenges the CM team faces when new versions of Android are released, as well as when manufacturers release their kernel source code. Kondik goes into a lot of detail about how they take the code from the Android Open Source Project (AOSP) and work it into what we know as CyanogenMod.
If you are at all interested in custom ROMs, and specifically the most popular ROM out there, hit the break to watch the video of Kondik explaining it all.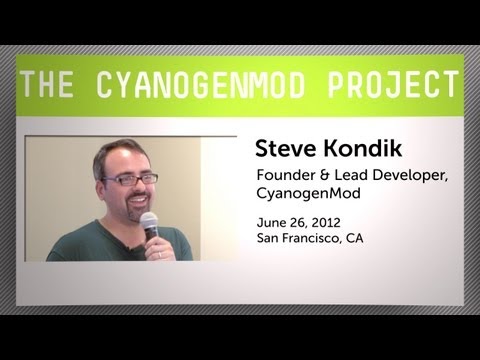 source: marakana
» See more articles by Ed Caggiani